From the Broiler
All lunches from the broiler include your choice of American Fries or Handcut Fries. Mayo on Request.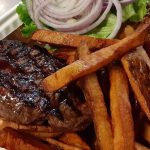 Choice Top Sirloin Sandwich
$19.00
Charbroiled Steak served with red onions, lettuce & tomato on a bun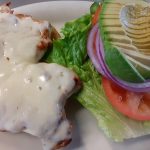 Californian
$17.00
Chicken breast topped with jack cheese, avocado, lettuce, tomato & onion on a bun
Best Darn Chili Dog Ever
$17.00
Served with chili, cheddar, and onions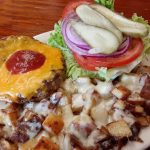 Burger or Turkey Burger
$15.00
Served with lettuce, tomato, pickles & red onion on a bun (with cheese: $16.00)
Chicken Sandwich
$16.00
Chicken breast cooked either Plain, Teriyaki or Cajun style with lettuce, tomato & onion on a bun
Low Carb Plate
$16.00
Choice of mahi, hamburger, turkey burger or chicken breast along with choice of 2: house salad, cottage cheese, or fruit. (Add $3 for steak)
We don't accept credit cards, but an ATM is located inside the restaurant to serve your cash needs.