From South of the Border
Take Home Our Signature Salsa!
$4.00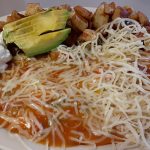 Huevos Rancheros
$12.95
Two eggs on a corn tortilla topped with Spanish sauce and cheese. Served with potatoes, avocado, sour cream and one flour tortilla.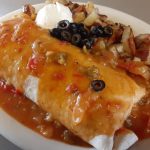 Breakfast Burrito
$13.25
3 eggs scrambled with your choice of cheese, diced green chiles rolled in a flour tortilla and topped with Spanish sauce, sour cream & black olives, and served with American Fries. Add Ham, Bacon or Sausage for $2.75 more.
Quesadillas
Your choice of one or more cheeses
$8.00
Add Ham, Turkey, Bacon, or Sausage
$11.50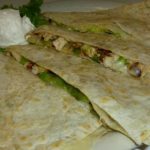 Add 7 oz. Grilled Chicken Breast
$13.00
Chili Con Carne
Bowl of Chili with Cheddar & Onions
$8.50
We don't accept credit cards, but an ATM is located inside the restaurant to serve your cash needs.